Scents to Keep Your Bathroom Fresh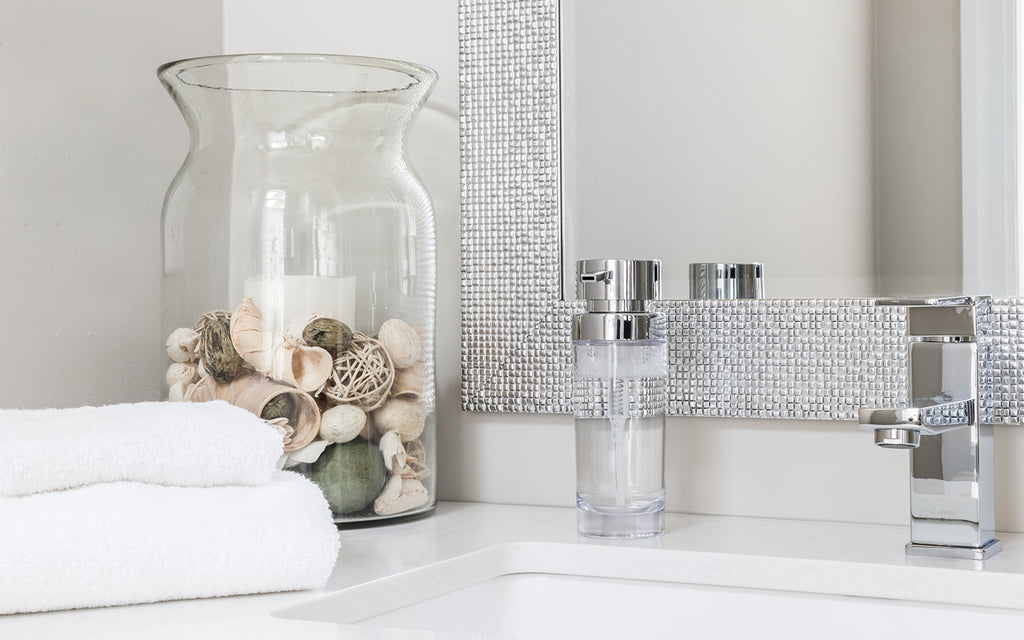 The atmosphere inside your home is one of the unsung aesthetic factors that will keep you loving (or hating) your home – and smell is a big part of that. The bathroom generally has the reputation for being the most unpleasantly odorous in the home so keeping it fresh will have a big impact. While there are lots of ways of eliminating odors, sometimes having a pleasant odor present is a good way of dealing with frequent usage.
Match Scent to Colour
For a truly spa-like atmosphere, match the scents you choose for your bathroom with the predominant colors used in the décor:
For brown washrooms use spicy scents like cinnamon
In pale purple or pink bathrooms opt for flowery scents like lilac or rose
Warm colors like oranges and gold's  go well with citrus scents
Top Five Go-To Favorites
If you are not sure what scent matches your décor or you are just not a fan of the suggested scent, here are the most-purchased scents of candles and home deodorizers:
Relaxing Vanilla Sugar: Soothing and sweet, vanilla is often a subtler scent that does not become easily overwhelming.
Energizing Citrus: Popular for its ability to re-energize a person, citrus scents are often described as happy and summery and will bring a bit of warmth to the atmosphere of your bathroom.
Fresh Pine: Crisp and refreshing, the scent of pine needles is often associated with cleaning products and can give your bathroom an atmosphere of cleanliness and fresh air.
Cozy Apple Cinnamon: Reminiscent of baking and winter days by a roaring fire, the cozy scent of cinnamon brings warmth and comfort to your bathroom without being an overwhelming scent.
Feminine Floral: Last but not least, floral smells are a great way to overpower and hide harsher and less pleasant aromas but they are not for everybody. Consider asking the other members of your household before opting for a strong floral scent as some people find them somewhat overwhelming in small spaces. Potpourri is a great way to get a subtler floral scent that won't offend sensitive noses.
Tips to Eliminate Odor
Launder your towels frequently: damp towels quickly begin to develop musky, mildew-y odorsJust covering up bad smells won't work for long, the best way to keep your bathroom from smelling bad is to stop the problem at its source by cleaning regularly. Try these helpful suggestions to eliminate any extra lingering odors:
Check your drains: sometimes stubborn smells can be the result of hair caught in drains, clean them out regularly to prevent buildup.
Use Linen Spray between Washes: linen spray can be applied to bathmats and robes in between washes to eliminate odors.
Buy Aromatic Hand Soap: A great way to get your favorite scent into the air,

 

aromatic hand soap

 

will be an immediate, front-line response to unpleasant smells and will infuse your bathroom with a fresh scent every time you wash your hands.
With these simple tips and an aromatic candle or two, your bathroom will have a relaxing, comfortable spa-like atmosphere in no time