3 Top Hand Soaps To Use For Sensitive Skin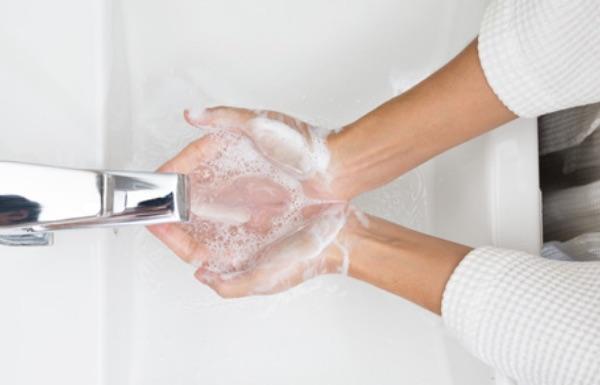 People with sensitive skin tend to get itchy, dry, and irritated skin after using various products like hand soap. Sensitive skin may be caused by eczema, or it may be caused by a sensitivity to the harsh ingredients found in hand soaps. Regardless, it's important for those with sensitive skin to choose hand soaps that have been specifically formulated with their skin in mind, especially because hand soap is used so frequently throughout the day.
Typically, people with sensitive skin should look for hand soaps that are natural, fragrance-free, and moisturizing. With that in mind, here are three of the top-rated hand soaps for those with sensitive skin.
Dr. Bronner's Pure Castile Liquid Soap (Baby Unscented)
This hand wash is not only ideal for babies but also for those with sensitive skin and allergies. It contains certified organic, vegetable-based ingredients like coconut oil and olive oil, which are combined with a pure-Castile liquid soap base. This hand soap is free of any synthetic detergents. It is a very moisturizing hand-wash given the fact that it contains a lot of natural oils. On top of this, it's certified vegan and uses recycled packaging. Another great thing about this soap is that it's not merely a hand-wash; it can also be used as a laundry soap, a dish soap, floor cleaner, and more.

Puracy's Natural Foaming Hand Soap
Puracy's natural foaming hand soap is specifically formulated by doctors and is fortified with Vitamin E and aloe vera to soften the skin. It's hypoallergenic and doesn't have any harsh chemicals like sulfates, petrochemicals, and perfumes. It's natural and non-toxic. On top of the fact that it's well-suited for sensitive skin, it's also vegan and biodegradable, making it a very earth-friendly option. It also has the Amazon's Choice stamp of approval, meaning that it's both highly-rated and well-priced.

Seventh Generation Hand-Washes
Seventh Generation offers a line of natural hand-washes that have clinically proven hypogenic formulas. They are all made out of 97% plant-based ingredients and don't have any synthetic fragrances or dyes. Instead, they are scented with 100% essential oils and botanical extracts. These hand-washes come in a range of floral and fruit based scents, as well as an unscented option.
Every hand soap needs a beautiful hand soap or bath soap dispenser to go along with it. Better Living has a range of quality, world-leading product designs. Contact us today for more details about our Better Living products.