How to Reduce the Cost of Your Bathroom Renovation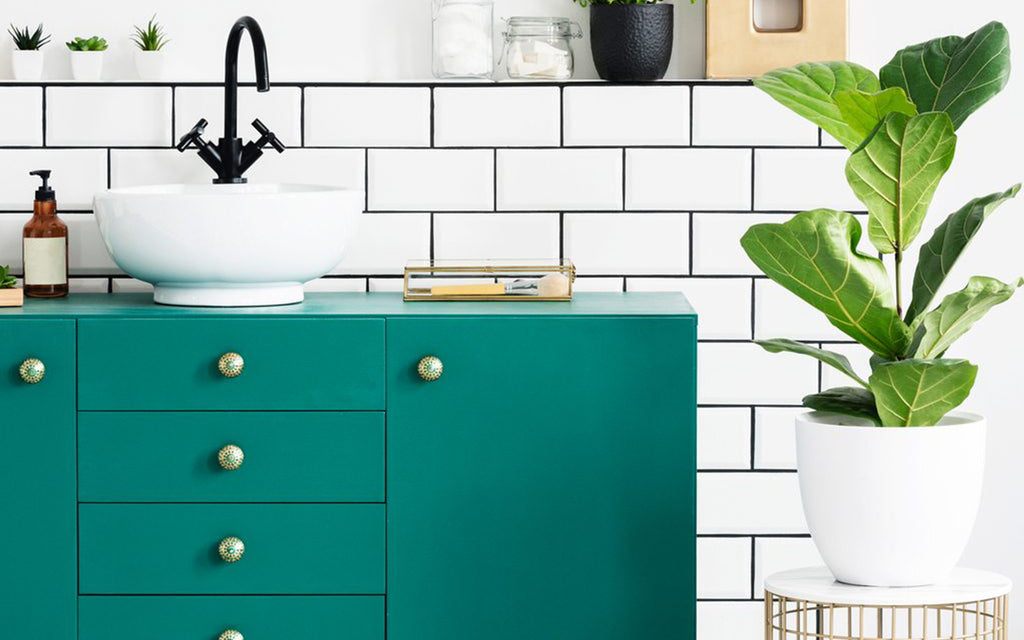 With all the changes happening in the world today, many of us have been scrambling to adapt. Whether you're struggling to figure out how to make ends meet, keeping your kids on track in school, or simply passing the time until you can see loved ones again – we see you. Perhaps you were even in the middle of a home renovation and now you're not sure when or if it will be completed. Although we're not exactly home improvement experts, we do know a thing or two about bathroom DIY. So, if you've had to cancel, push back, or downgrade your renovation, we have a few affordable design ideas to spruce up your bathroom in the meantime.
Consider Alternative Materials: When we think of a bathroom renovation, travertine and marble are just a few materials that top our must-have list. While there is no denying the beauty of these materials, you'll wind up paying extra just to say that you have it. So, instead of selecting products based on material, try focusing on practicality and aesthetics. More often than not, you can find a product that looks exactly like its top-of-the-line counterpart for a fraction of the price. There are all sorts of faux-stone ceramic and porcelain options that mimic the look of high-end materials such as travertine and marble. Even today's vinyl flooring options can fool the eye into thinking it's a much more luxurious option. Get creative and try out a few samples of some cost-effective alternatives to your favourite materials. When properly installed, it can look just as breathtaking while saving you enough money to splurge on that jacuzzi tub you've been dreaming about.
Refinish Instead of Replace: While many of us are of the mindset that new is best, sometimes it's better to work with what you've got. Not only will this save you money but it's also an eco-friendly alternative to throwing away functioning fixtures. If your main concern is yellowing, you can perform a DIY refinish to have it sparkling like new. There really is no better time to test out your DIY skills than when you're stuck in the house, so why not give it a go? You might surprise yourself at just how handy you can be.
Install New Hardware: Simply swapping out your hardware can make a world of a difference when it comes to design. It's one of the easiest and most cost-effective updates you can make in your bathroom. Try replacing outdated gold or silver hardware with matte black or brass fixtures to instantly breathe new life into your bathroom vanity. Swapping out the shower or sink fixtures with more modern designs is another affordable way to update your space. Consider selecting a model that fits your existing plumbing outlets to make the swap easy and more affordable.
Consider Prefabricated Options: We know, prefab showers have gotten a bad rap thanks to cheesy infomercials, but that doesn't mean they're not a great option for a cost-conscience renovation. They are also easy to install and maintain, making it an ideal choice for new homeowners or anyone with a fix it-and-forget it mentality.
DIY Where Possible: Although bathrooms are not the most DIY-friendly rooms in your home, there are certain improvements that you can easily do it yourself. Consider repainting the walls or cabinets in an exciting new shade. Another DIY-friendly option is to buy a fully assembled vanity and install it yourself. Minor changes can make a big difference, especially in a small space.
Although pulling back on renovation plans is always a bit disappointing, it doesn't have to be a complete letdown. With a little creativity and elbow grease, you can breathe new life into your bathroom while staying within your new budget. Happy DIY-ing!