5 Ways to Practice Self-Love This Valentine's Day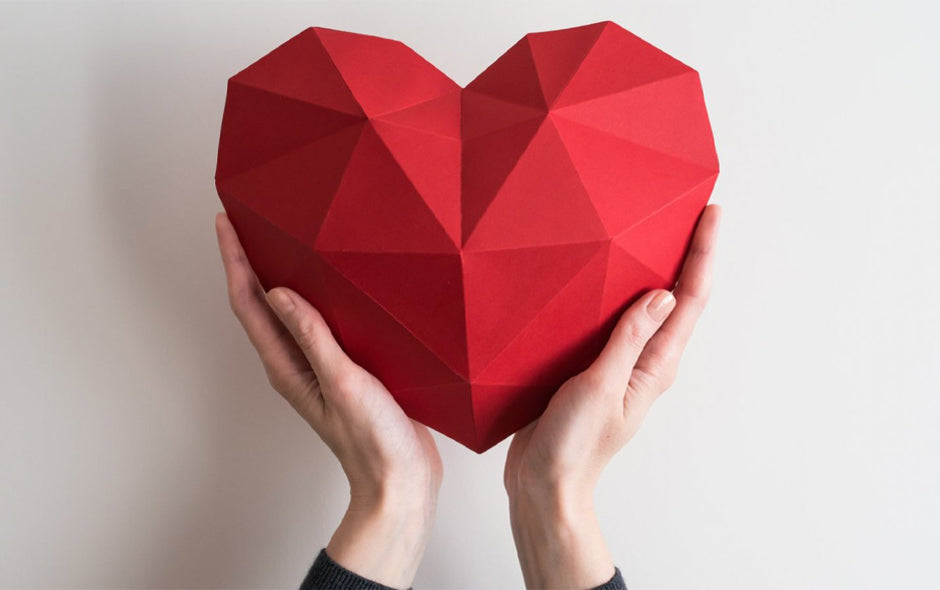 Regardless of your relationship status, Valentine's Day tends to be overhyped and fraught with disappointment. So, let's forget the over-priced roses, chocolates, and cheesy stuffed animals this year and focus on what really matters, you! Whether you're single, attached, or somewhere in between, be your own valentine and pamper yourself with a few (or all) of these self-love practices. 
Treat Yourself to a Mani/Pedi: Call us basic, but nothing gets us hyped for a holiday quite like a Mani/Pedi combo. Whether you're going on an exotic vacation or celebrating Valentine's Day, a fresh coat of nail polish will make you feel fit for the occasion. And, since it's a holiday, why not spring for a design fit for the occasion? Try out a fun design with tiny little hearts on your thumb or ring finger. If your favourite salon is booked, you can still pamper yourself with a little at-home spa day. Just don't forget to grab a pack of stick-on nail designs if your left-handed nail painting tends to ruin your artistic vision.
Create the Ultimate At-Home Spa Experience: While it's difficult to top a full day at the spa, they certainly don't come cheap. Plus, it's hard to beat the ability to slip right back into bed after a long luxurious soak. Before you hop in the tub, put on some relaxing music, lower the lights, and add some essential oils and/or bubbles to your bathwater. If you find it hard to truly relax in the bath, set up your bath tray (or a nearby stool) with a drink of your choice and a book. Then sit back and relax in your private oasis!
Show Your Skin Some Love: While many of us obsess over our facial skincare routine, our body tends to get overlooked. So, with self-love in mind, give your body the same tender loving care that you would normally reserve for your face. First things first, exfoliate. This can be done in the bath with a physical exfoliant or with a chemical exfoliant once you've dried off. Once all the dry skin has been buffed away, your skin is primed and ready to absorb moisture. Grab your favourite lotion and get lathering! Bonus points for taking the extra time to massage your pain points and/or sore muscles – after thirty you know we all have 'em!
Boost Your Confidence with a Tan: In the middle of winter, it can be hard to remember our sun-kissed summer confidence, so let's get reacquainted! Whether you're an instant tan mousse, self-tanning drops, or gradual tanning cream girl, pick up your favourite product and get to it. We know self-tanning can be tedious and (depending on the product) messy, but the magical confidence that accompanies a fresh tan (even a fake one) is totally worth it!
Treat Yourself: Let's be honest, even the most well-intentioned Valentine isn't a mind reader and probably won't perfectly fulfil your Valentine's expectations. Whether you're single or attached, nobody gives better gifts than yourself. In the spirit of self-love, take yourself out on a little shopping date and pick up something special for yourself. You could gift yourself something as simple as a cozy new bathrobe or as extravagant as a designer bag. This self-love practice is less about the purchase and more about feeling special and loved – because at the end of the day that's what Valentine's Day is all about!
With all the holidays in a calendar year, there isn't one designated for self-love and we think that's a shame. So, regardless of your relationship status, take some time to spoil yourself this Valentine's Day and maybe even set an intention to carry that self-love throughout the rest of the year.