Design 101: How to Design Your Perfect Bathroom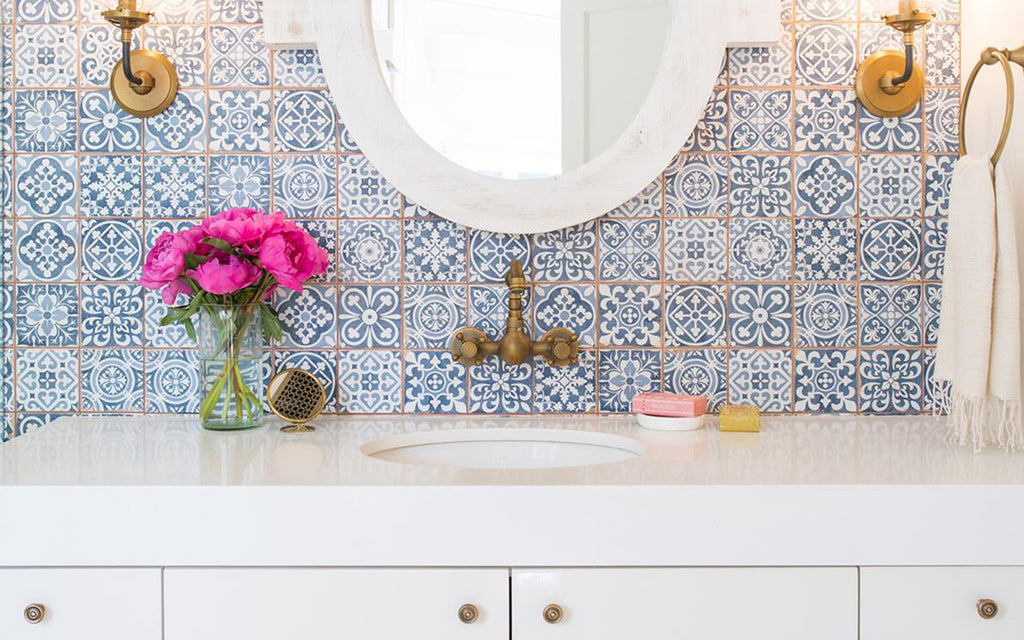 When it comes to interior design, nothing beats the feeling of stepping into a bright and clean bathroom. Aside from kitchens, which are the top-selling feature of most homes, bathrooms come in at a close second. However, design-savvy buyers don't just crave exquisite design, they also want functionality and storage. So, whether you're upgrading for an upcoming home sale or designing the bathroom of your dreams, these tips will help to ensure that your new bathroom is equal parts function and flair!
Determine Your Bathroom Needs: The absolute first place you want to start when designing or redesigning your bathroom is assessing your bathroom needs. You should consider the number of people utilizing the space and its main purpose. For instance, are you redesigning your main family bath that needs to function for five people? Or, are you adding a guest ensuite or powder room that simply needs to function for guests and washing up? The purpose of the space will greatly influence the type (and number) of fixtures needed and how you can utilize available space, which leads us to the next step – analyzing your layout.
Analyze the Existing Layout: Just because you're remodelling an existing bathroom doesn't mean you need to rework the space. In fact, it will save you time and money if you leave things where they are. That being said, sometimes bathrooms aren't always designed with functionality in mind. So, if you're tired of your vanity doors slamming into your toilet, it might be time for some reconfiguration. In this case, you'll want to meticulously measure out your bathroom and note the placement of doors and windows. Then comes the fun part, mapping out where everything will go. While this can be done manually with pencil and paper, there are also online 3D bathroom planners that can make mapping things out easier to visualize and a lot more fun!
Make Use of Every Space: While mapping out a new layout or adjusting an existing one, it's important to consider the little things that make a big difference, like storage! In our opinion there can never be enough storage space in a bathroom. Between towels, toiletries, and ever-increasing beauty products, you'll likely require more space than you think. We love vanities with extra storage, mirrored cabinets with hidden space for toothbrushes, and countertop space savers like our KROMA STICK N LOCK+ Hair Dryer Holder. Storage is everything, especially in the bathroom. Although bathrooms are notoriously cluttered, ensuring everything has a place to go makes it easier to keep things sleek and clean.
Gather Design Inspiration: Now onto the fun stuff, design! This is the part where you get to flex your finely tuned Pinterest skills and determine your unique design style. Figuring out where your style lies will help you narrow down choices when it comes to fixtures and finishes. Get online, pick up some magazines, or draw inspiration from your favourite spas and hotels to make your bathroom design truly your own.
Don't Forget to Consider Function: Above all else, our bathrooms need to function, which is why it's important to consider the practicality of your design. The water and humidity in our bathrooms have to escape somewhere, which is why ensuring proper ventilation and drainage is critical to a long-lasting design. Another important aspect to consider is lighting, both natural and artificial. Of course, natural is always better, but if access to natural light is limited, ensuring there is adequate artificial lighting is key. Lighting helps with makeup application, cleaning, and contributes to the overall vibe of your bathroom. Don't forget to light up your newly designed space!
Regardless of the reason for your bathroom renovation, you're going to want to get the best bang for your buck. Balancing functionality and design is essential for a bathroom that is both beautiful and usable – and it all starts with a proper design plan.