Create an Aging-in-Place Bathroom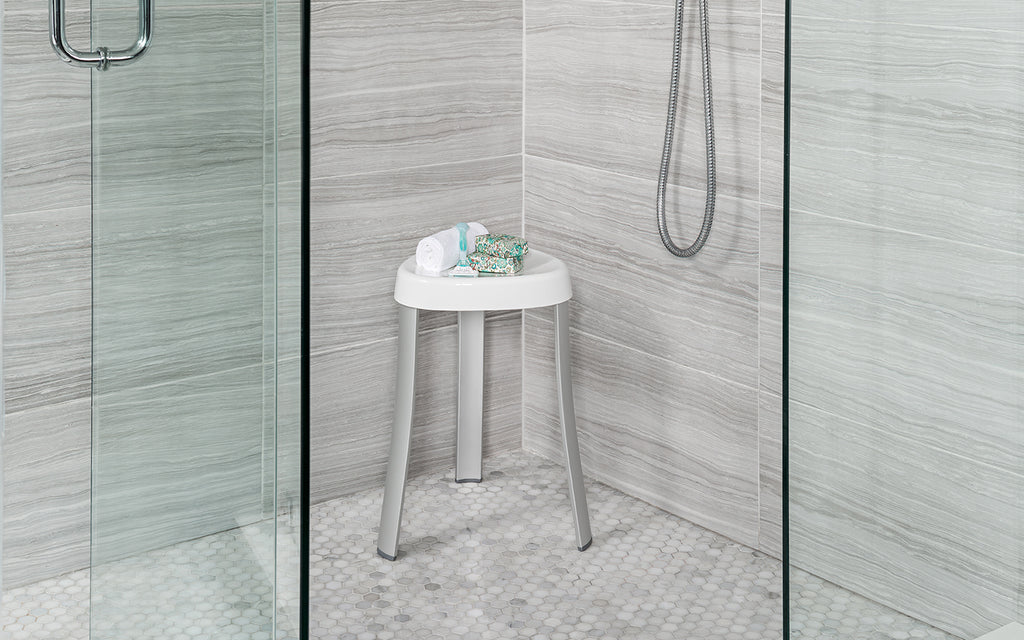 As you age, taking steps to create a safer environment for yourself (or family members) is always a good idea. Those who are 65 and older have a one in four chance of falling in the next year, and in the bathroom, the injuries can be serious.
If you're not ready for a full remodel, here are a few things you can install in a weekend to create a functional but attractive aging-in-place bathroom.
A new, comfort-height toilet is a more attractive (and sturdier) alternative to toilet seat risers. A standard toilet height rises 14-15 inches above the floor, but a comfort-height toilet bumps it up to 17-19 inches. When nature calls, a comfort-height toilet makes it that much easier to keep one's balance. Unlike seat risers, a taller toilet base doesn't draw attention to itself.
To many, a set of grab bars screams "hospital room." Luckily, alternatives have entered the market. Sturdy but design-forward shower rails come in a variety of materials and finishes that blend right in with your bathroom's design scheme.
Lighting is another big thing, wall sconces are easier on the eyes than the glare of an overhead fixture. For window treatments, trade light-blocking shades with an alternative that filters in plenty of natural light. Finally, get a night light to illuminate the way when it's dark.
Having a shower stool handy can help you get clean — safely — in the shower. Or if you're feeling achy, a stool gives you a means to safely enter and leave the bathtub.
An elegant option for getting off your feet in the shower, the three-legged SPA Shower Seat from Better Living is a sturdy but sleek tool to help you get clean.