5 Ideas To Make A Statement In The Bathroom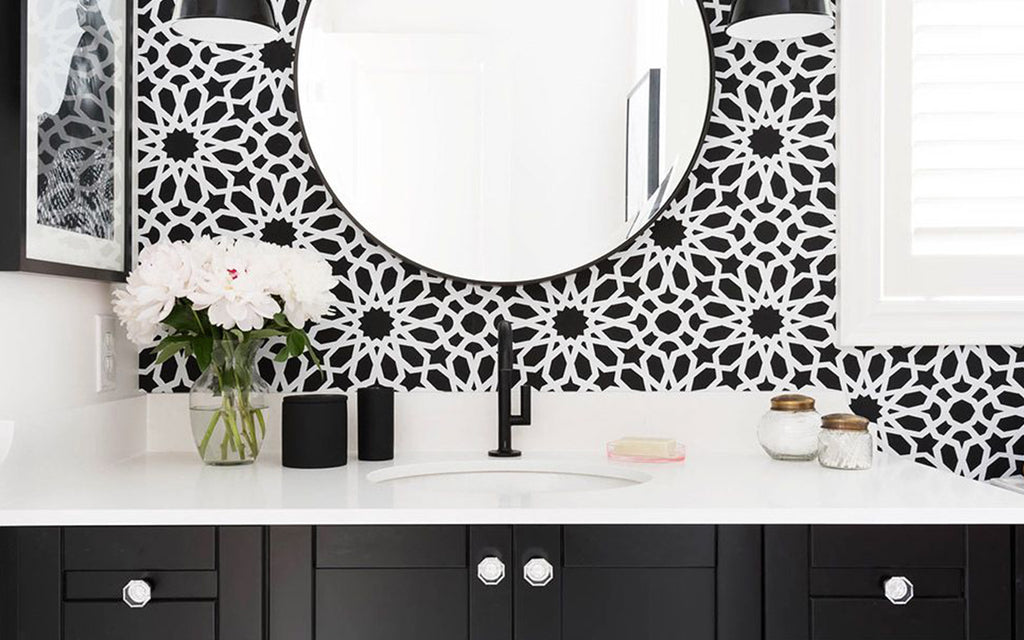 Statement art and statement walls are two hot design trends for the modern bathroom. When done right, they can transform the mood and feel of this room, making the experience of being in your home truly memorable. Once you select a focal point, finish off the room with one of these bold design ideas.
Just paint it
Go crisp with a dark shade (such as black, chocolate brown or navy) that will contrasts lighter tones. Add crown molding to unify the look.
Mosaic muse
A feature wall rendered in mosaic tile is the perfect thing to liven up a drab bathroom design. These lively patterns keep the eye moving and make even a small bath appear larger.
Living wall
Foliage on a bathroom wall will add softness and life. Plants give a pop of vivid green while giving the air a blast of freshness.
Print
A large framed artwork offers focus-pulling pizzazz to even the smallest bathroom. When you're ready for a refresh, just swap out the image for something new!
Go wild with wallpaper
Dedicate one wall to wallpaper rendered in bold colors or contrasting graphics. It's the perfect way to embrace your bold side without overwhelming the senses.
When selecting accessories, think sleek and modern. The ROLLO Toilet Tissue Reserve from Better Living brings artful storage to your bathroom. Contemporary graphic art with a unique asymmetric design makes ROLLO a special piece that is both beautiful and functional.