Clean Hands, Healthy Lives: Celebrating Global Handwashing Day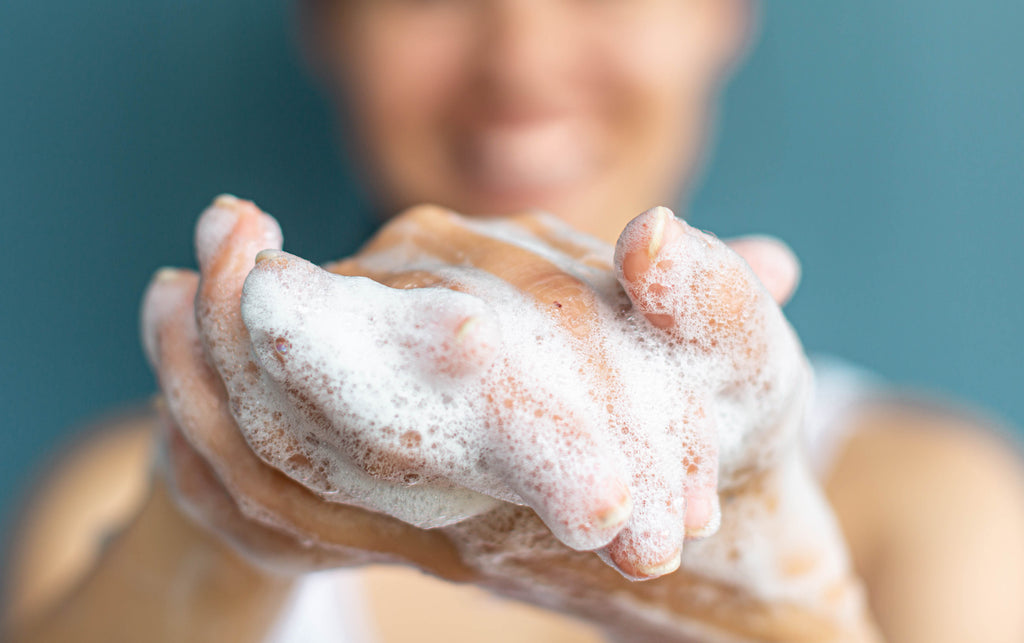 On October 15th, the world comes together to celebrate a day that puts the spotlight on one of the simplest yet most effective ways to protect our health – handwashing. Global Handwashing Day, initiated by the Global Handwashing Partnership, is all about recognizing the incredible power of clean hands in preventing diseases and saving lives. This year, we have even more reasons to rejoice because in celebration of this significant day we are offering a special promotion on essential products that promote hand hygiene – but first, let's talk about why handwashing is so important.
For many, handwashing is nothing more than a routine task we complete before meals or after using the bathroom. However, the significance of this simple act became glaringly apparent during the COVID-19 pandemic. Seemingly overnight, every news anchor, radio host, and bus stop was suddenly sharing essential instructions on proper handwashing. While we've come a long way since the worst of the pandemic, let's not forget that proper handwashing is still a matter of life and death for kids in underdeveloped regions. This is precisely why the Global Handwashing Partnership has undertaken a mission to raise awareness through education and hands-on demonstrations, advocate for transformative change, and motivate individuals to adopt this enduring (and life-preserving) wellness routine.
Let's break down why these matters!
Educate: Knowledge is the first step towards change, which is why the main goal of Global Handwashing Day is to share the importance of handwashing and provide essential information on proper techniques.
Advocate: Unfortunately, not everyone has soap and clean facilities within reach. So, this day is also our chance to rally for policies and practices that champion hand hygiene. Think about schools, hospitals, and public spots. These places need a hand too!
Demonstrate: To ensure proper handwashing techniques, visual demonstrations are essential. As a reminder, proper handwashing involves five steps: wet, lather, scrub, rinse, and dry. But remember, you need to lather for at least 20 seconds. So, count it out or sing the Happy Birthday song twice to make sure you're not rushing it.
Motivate: Lastly, Global Handwashing Day is intended to motivate everyone to make handwashing a lifelong habit. Even after the pandemic 45% of adults admit they skip soap and simply rinse their hands with water. That means that nearly half of adults are walking around with dirty hands — underscoring the very real need for improvement.
In celebration of Global Handwashing Day, we're excited to offer 50% off our soap dispensers to enhance hand hygiene and help you keep your loved ones healthy. Here are a few models you might want to check out!
CLARA Foaming Soap Dispenser Medium: If you appreciate the concept of foamy soap but desire a more elegant design, the Clara Foaming Dispenser is your perfect match. With its contemporary glass-like appearance, it seamlessly complements bathrooms, kitchens, laundry rooms, or even office settings. Offered in both medium (200ml) and large (250ml) sizes, its ergonomic pump generates a luxurious foam with only a fraction of the soap required by traditional dispensers. It's a win for your wallet, the environment, and most importantly proper hand hygiene.
Touchless XL Soap & Sanitizer Dispenser: For those who favor touchless convenience, rest assured, we haven't overlooked you. Our hygienic and hands-free Touchless XL Soap & Sanitizer Dispenser employs infrared technology to eliminate the risk of germ transmission. This countertop model is perfect for the bathroom, but it's equally well-suited for the kitchen, where it minimizes the risk of surface contamination from raw meat. A simple wave of your hand in front of the sensor dispenses a pre-set quantity of soap, with no physical contact necessary. All it takes is four AAA batteries, your favourite liquid soap (or hand sanitizer), and you're well on your way to washing away all those pesky (and dangerous) germs.
Clear Choice Soap Dispenser: This modern and compact dispenser offers versatility that complements any room in your home. Its transparent container allows you to keep an eye on how much product remains, which is a lifesaver for busy family homes. With user-friendly push-button operation and compatibility with approved gel hand sanitizers, it's the clear choice for optimal hand hygiene.
This Global Handwashing Day let's celebrate the power of clean hands and the innovations that make it even easier to practice good hand hygiene. Remember, clean hands are not just a personal choice — they're a global responsibility.