Bathroom Design: Go For Drama With Design-Forward Matte Black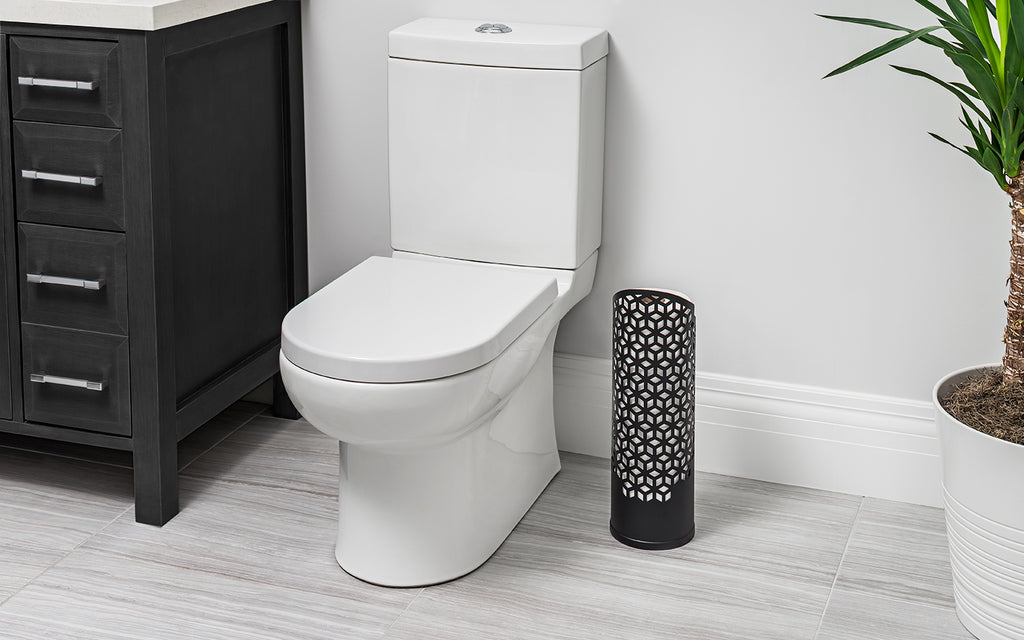 If you're looking for an eye-catching but surprising design element in the bathroom, why not try something in a little matte black? Matte black conveys elegance as well as the elemental strength and drama of volcanic rock, making it quite the focus-pulling design force in the bath.
How do you pull off this design-forward element of matte black? Here are a few ideas:
Matte black faucets and other essential hardware items are having a moment. Paired with bright white or pale-hued porcelain and tile, black offers a dramatic juxtaposition.
Devote one wall of your powder room to matte black, and you'll have a powerful backdrop that carries the gleam of your porcelain, tile and hardware.
No need to rip out the old vanity when you can give it a fashionable makeover in a single weekend. After repainting the main cabinet in matte black, gilded drawer pulls, faucets and mirror frames create a perfect touch of elegance.
If a subtle but striking update is more your speed, matte black drawers pair wonderfully with a marble countertop, as well as almost any metal or color scheme in your bathroom.
For a modern spin on a vintage look, matte black hexagon floor tiling sets off a white, sculptural bathtub.
Finally, you'll want to accessorize! Sleek, bold accessories rendered in matte black bring beauty and function to the bath. Better Living offers a variety of solutions such as The ROLLO Toilet Tissue Reserve, The TWIST Toilet Caddy and Reserve. To see more matte black solutions from Better Living click here to beautifully accent your bathroom.