5 Ways to Organize your Home for Back-to-School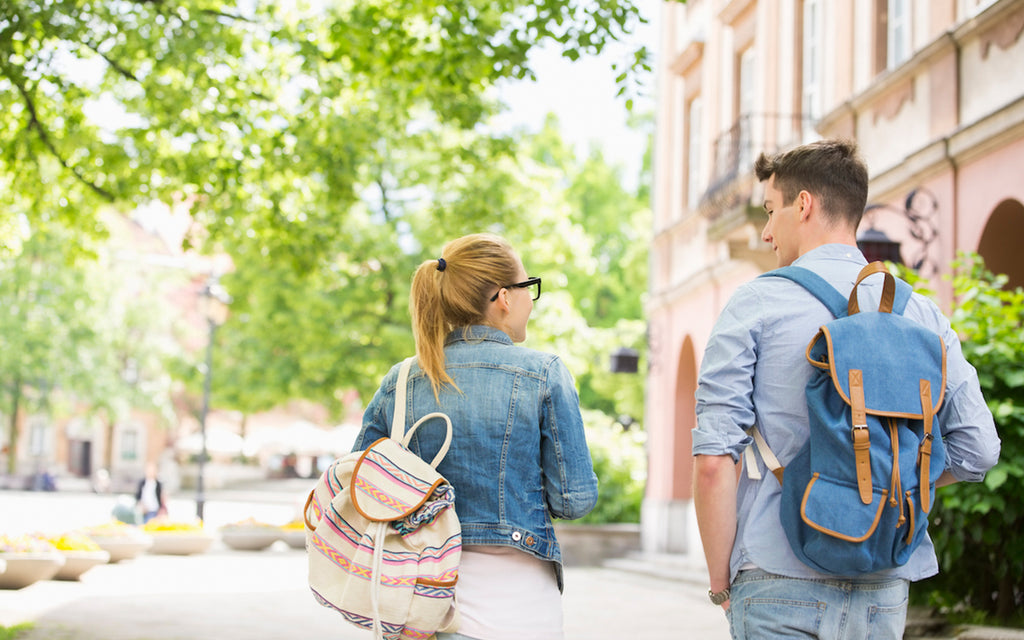 It's truly the most wonderful time of the year — our kids are finally heading back to school! After a year and a half of juggling online learning, remote work, and a million other tasks, this moment feels particularly euphoric for parents across the country. That said, heading back to in-class learning will undoubtedly feel a bit odd and unfamiliar at first, so we're sharing our top tips to keep your home tidy and organized for the upcoming schoolyear.
1) Reorganize Your Entryway:
Ah, the dreaded entryway. An area of the home that instantaneously fills up with backpacks, sneakers, and lunch kits. Regardless of whether you enter your home from the garage or front door, it's likely that your entryway could use an organizational overhaul. While the size of your entryway will dictate how you can organize the space, adding
hooks
or cubbies for coats and backpacks and baskets for miscellaneous items will help you keep your kids' back-to-school essentials organized. Space-permitting, it's also a great idea to have a kid-sized bench or seat near the door for removing dirty footwear and keeping the mess in one place.
2) Create a Home Operations Center:
While this may sound a bit over-the-top to some, multiple school events, projects, and extracurricular activities can quickly become overwhelming to manage. So, in preparation for all your children's activities, create a home operations center with a calendar, bulletin board, and/or dry erase board to keep everyone organized. Trust us, this will be an absolute gamechanger, especially for households with multiple children.
3) Set Up a Self-Serve Breakfast Station:
Somehow, no matter how early we plan to wake up, mornings are always hectic – and one of the most time-consuming parts of the morning is making breakfast for picky eaters. So, why not take that step off your plate? Create a self-serve breakfast station with cereal, toast, and grab-and-go snacks like yogurt so your kids can easily grab something without your help. This makes your morning easier and builds confidence in your school-aged children, which is a pretty major win in our books!
4) Build a Homework Nook in the Kitchen:
Anyone with kids has likely had at least a dozen or so arguments about homework. Our children either refuse to do it, lie about doing it, or breeze through it lightning-fast so they can move on to something more exciting. Unfortunately, we haven't found a cure for this widespread aversion to homework, but we have found that if you create a homework nook in the kitchen it's easier to keep an eye on what your child is (and isn't) doing.
5) Organize Your Laundry and Bathroom:
With countless activities and dirty recess breaks, our bathrooms and laundry rooms can fill up fast! In preparation for the excess mess, organize these spaces to be as easy to use as possible. Consider placing a basket for dirty clothes in the bathroom so your kids can toss their dirty clothes somewhere other than the floor before they bathe or shower. We also love the idea of placing multiple baskets in the laundry room with stickers or labels to help your children see where to put their dirty clothes and save you some time sorting the never-ending mountain of laundry. We can dream, right?
While back-to-school can be a hectic time, with the right organization in place, it doesn't have to wreak havoc on your home. We admit, it may take a while for your kids to figure out what goes where, but with a little (or a lot) of persistence they'll figure it out – and your newly tidy home will be well worth the extra effort.