5 Tips for Saving Money on a Bathroom Renovation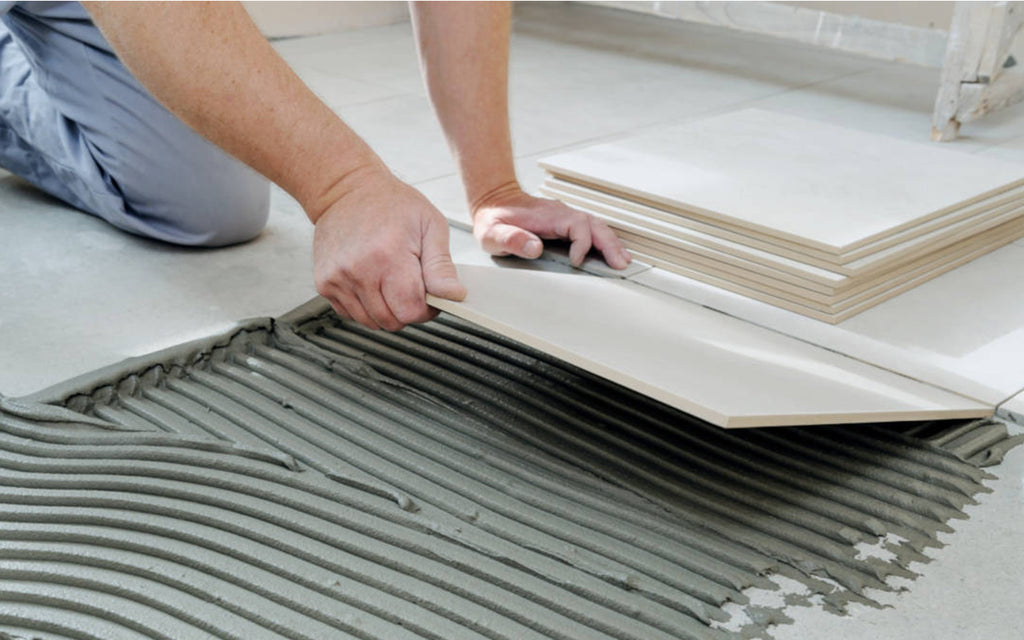 When it comes to bathroom renovations, paying for labour, materials, and fixtures can feel a lot like flushing your hard-earned money down the toilet. That's because much like kitchen renovations, bathrooms have the potential to devour cash, fast. Fortunately, this doesn't have to be the case. As long as you're up for being a bit creative and don't mind getting your hands dirty, your dream bathroom can be within your reach and your budget. Here are a few tips to help you get there!


Maintain Your Layout: Most of the time bathroom renovations happen for one of two reasons. It's either outdated and in need of a refresh or the layout isn't working anymore. If your reason for remodelling is simply to update outdated fixtures, you're in luck. Maintaining the same layout will save you a significant amount of money, especially when it comes to plumbing. So, if your bathroom layout is working for you (even if it's not your dream layout), consider keeping all of the plumbing in the same place. In doing so you can save enough money to splurge on something more indulgent like intricate tilework or a luxurious bathtub.


Limit Tilework: Everyone loves tile in the bathroom. So much so, that high-end spas usually cover every possible surface with it. Although expansive tilework is undeniably gorgeous, it can quickly put a dent in your renovation budget. In place of a tiled wall to showcase your standalone bathtub, consider wainscoting. It provides a similarly luxurious feel, but at a fraction of the cost. Alternatively, if you have your heart set on floor-to-ceiling tile in your shower or as a feature wall, counteract the cost by selecting a less expensive flooring option. Although vinyl has gotten a bad rap in the past, modern vinyl tiling can closely mimic expensive ceramics. It's also long-lasting and more durable than other materials, which means your savings will continue long into the future.


Combine the Economical and Luxurious: One of our favourite cost-saving tips used by some of our favourite HGTV house flippers, is to mix inexpensive and expensive materials to create a custom design. Consider using a more affordable subway tile for the majority of your shower and a small amount of a more expensive design to tile an enclave for shampoo bottles. Another great option is to get creative with your flooring. Install a small section of your dream tile as a showcase in front of the vanity or shower to get that custom feel for a portion of the price.


Do It Yourself: Arguably the most effective way to save money on a renovation is to do what you can yourself. Of course, not everyone is equipped to handle heavy-duty plumbing, but most of us are capable of demoing a vanity or upgrading existing fixtures. DIY upgrades offer great value for a limited investment. For example, instead of purchasing a new mirror try adding a simple frame to your existing one. Or, head out thrifting for an antique dresser that you can make into a custom vanity. Dressers are great for vanities since they have plenty of space to hide plumbing while still providing ample storage for toiletries and towels. Give it a go – you might be surprised by how well it turns out!


Bargain Hunt: This tip may seem like a no-brainer, but you'd be surprised by just how many of us pay full price for bathroom materials. While we will admit that heading to your nearest store is easier than bargain hunting, a little effort can go a long way for your renovation budget. Online advertising platforms like Craigslist or Kijiji are a great place to look for bargains as people often list leftover materials from their own renovations for a fraction of the cost. Scour your local sites for as much tile as you can find and if necessary, buy the rest from a home improvement store.

Although renovating your bathroom will never be free, it doesn't have to cost you an arm and a leg. With some smart shopping, DIY-ing, and creative planning you can create the bathroom of your dreams, within your budget!