5 Better Living Products to Simplify Your Guests' Vacation Rental Experience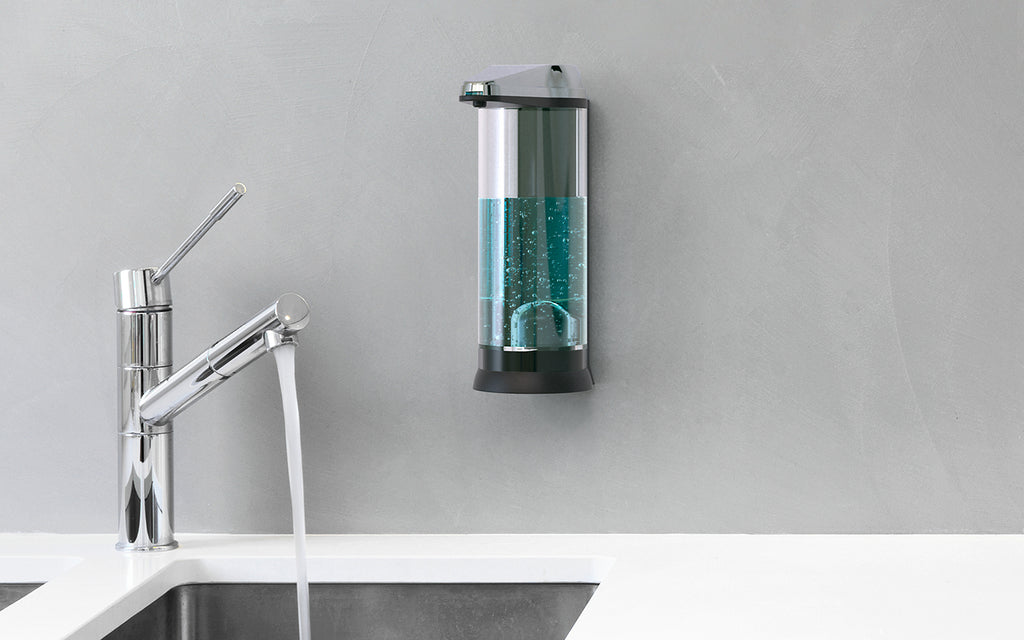 Lately, it seems everywhere you look people are taking off and going on vacation – and to be honest, we all need one after the chaos of this past year. If you are lucky enough to own a vacation rental, you're likely booked back-to-back until the fall, but that doesn't mean there isn't room for improvement. When it comes to vacation rentals, reviews are everything, and providing a few extra necessities or conveniences can help bump up your ratings. So, to help you get to the five-star level, we've rounded up a few of our products that will simplify the rental experience for your guests.
1) CLEVER Double Dispenser + Shower Shelf:
There's nothing worse than arriving at your vacation rental only to realize you've forgotten all of your shower essentials. It's simply too easy to forget the items hiding in our shower when we have family luggage, snacks, and the kids to worry about. To make the experience seamless for your forgetful guests, simply stock up your
CLEVER Double Dispenser + Shower Shelf
. The complete organization combo, that offers beautiful clean design with an innovative twist. Easily and single-handedly dispense shower liquids at the press of a lever. The CLEVER Double Shower Dispenser perfectly stores your favorite shampoo and body wash. The CLEVER Flip Shower Shelf isn't your typical shower basket, it's unique design allows you to simply "FLIP" it to become a contemporary shelf. Installation is easy and secure using waterproof silicone glue. 
2) VALET 8" Mirror:
If your vacation rental has limited bathroom space, chances are pretty good you might have some guests fighting over the mirror. To eliminate the battle for the bathroom vanity, our
VALET 8" Mirror
can be easily mounted in the bathroom or bedroom to maximize primp space. Plus, its double-sided design includes 5X magnification on one side, so your guests can ensure they're picture-perfect before hitting the town!
3) TWIST Toilet Caddy:
When it comes to vacation rentals, you want to make everything as easy as possible for your guests. This includes bed linens, towels, and of course, toilet paper! Our
TWIST Toilet Caddy
works double-time as a toilet roll holder and caddy. Its modern design easily holds up to three jumbo-sized rolls while dispensing a fourth, ensuring your guests don't have to go rummaging through the closets for an extra roll.
4) SMART Foot Seat:
While vacationing in the summer months, shaving becomes a (tedious) daily ritual, so it's important to make this process as easy as possible. Our
SMART Foot Seat
has strong and durable rust-proof aluminum legs and anti-slip rubber feet, allowing your guests to safely and conveniently use it as a footrest while shaving. It's a simple fix that can make a world of a difference for the ladies – who also tend to be the ones booking vacations for their families!
5) TOUCHLESS XL Soap & Sanitizer Dispenser 18 oz:
While we may finally be waving goodbye to the 'new normal', your guests may continue to reach for sanitizer as a precaution or out of habit. Luckily, our stylish and versatile
TOUCHLESS XL Soap & Sanitizer
can be easily set up across your rental and won't look out of place. Plus, it holds up to 18 ounces, so you won't have to worry about constantly refilling it between bookings.
Whether you own a luxurious lake-front rental or a rustic cabin in the woods, ensuring your guests have easy access to the essentials can help bump you to the top of the "Best Reviews" list, making the investment in a few new products a no-brainer.