4 Simple Ways You Can Make Your Mom's Life Easier This Mother's Day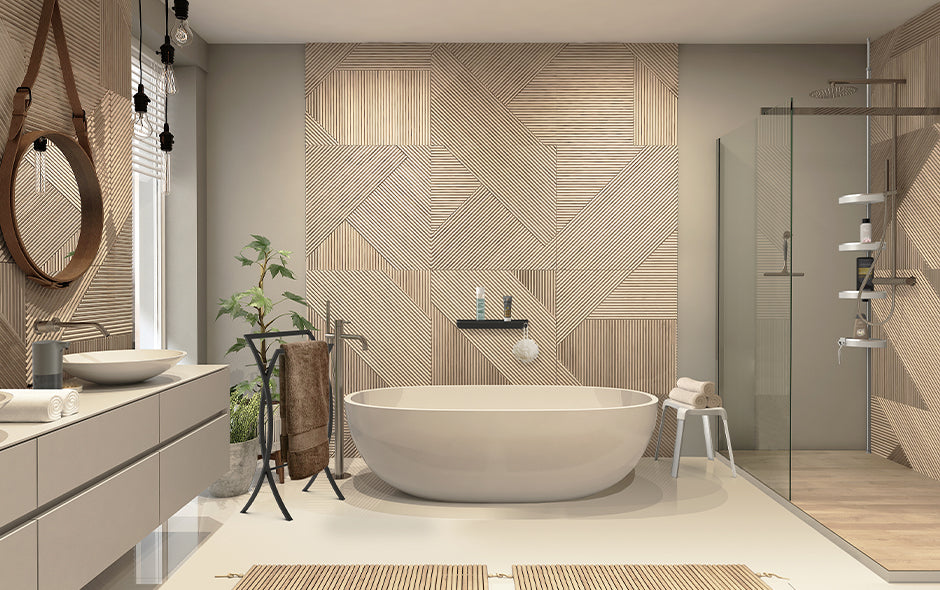 Every day our Moms take on a variety of roles, like caregiver, chef, chauffeur, and household organizer (to name a few) often on top of their day jobs. Moms mean the world to us and should be celebrated more than just once a year. This Mother's Day forget the heart-shaped jewelry, overpriced gift baskets, and short-lived flowers, and give Mom something she actually wants – a helping hand. Because, despite their superhero abilities, at the end of the day they're just as human as the rest of us and what they really need is a break. So, this year show your appreciation by doing something that will make her life easier. With a few helpful Better Living organizers and bath accessories, as well as some of your precious time, you can help eliminate her most annoying daily tasks (and bump yourself up in the rankings of her favorite child in the process)!
Hang Up Your Towel: If there is one universal annoyance of Mothers everywhere, it's finding a wet towel on the bathroom floor. Not only does it make the bathroom unnecessarily messy, but it's also just plain unhygienic and creates even more laundry. Admittedly the task of hanging a towel is pretty straightforward, but we all know someone who could use a little help. Fortunately, all you need is a good system in place to make it a daily habit, so grab yourself a towel stand or hook, place it wherever you normally toss your towel and hang it up instead!
Squeegee The Shower: Now this act of service will take you mere seconds but will make your mom's life so much easier. After you shower (yes, every time) grab the squeegee your mom conveniently placed in the shower and squeegee off the glass. As former teenagers, we know this can seem like a huge inconvenience, but trust us, getting rid of water stains and buildup is much worse.
Restock the Toilet Paper: Even though everyone uses toilet paper, somehow replacing and restocking it always falls on the shoulders of our mothers. The next time you use the last square, make an effort to replace it with a new roll. But do it properly, placing it on top of the old roll doesn't count! While you're tending to the toilet roll, grab a couple of extras to add to the reserve. If your bathroom doesn't have a place to store them, do yourself (and your mom) a favour and get a toilet caddy. 
Organize the Shower: Last but not least, we have an act of service that will take a bit more effort but will please your mom for years to come. Get yourself a shower caddy to organize all your shower essentials. Our models take mere minutes to install and are equipped with multiple baskets and hooks so all your bathroom necessities will have a place of their own. With so much on the go, organization is the gift that keeps on giving, which is more than we can say for grocery store flowers. Bonus points for those who pick up an extra caddy and take the time to organize their mom's shower too.
One day will never be enough to adequately thank your mom for all that she does, and these acts of service only scratch the surface what she really deserves for her efforts. But these tiny tasks will make your mom's life a bit easier every day and that makes them well worth the effort. If you're a mom, feel free to share this post with your kids (or partner) as a gentle reminder of the upcoming holiday and all the ways they can show their appreciation for you.