Create Spa-like Vibes In Your Bathroom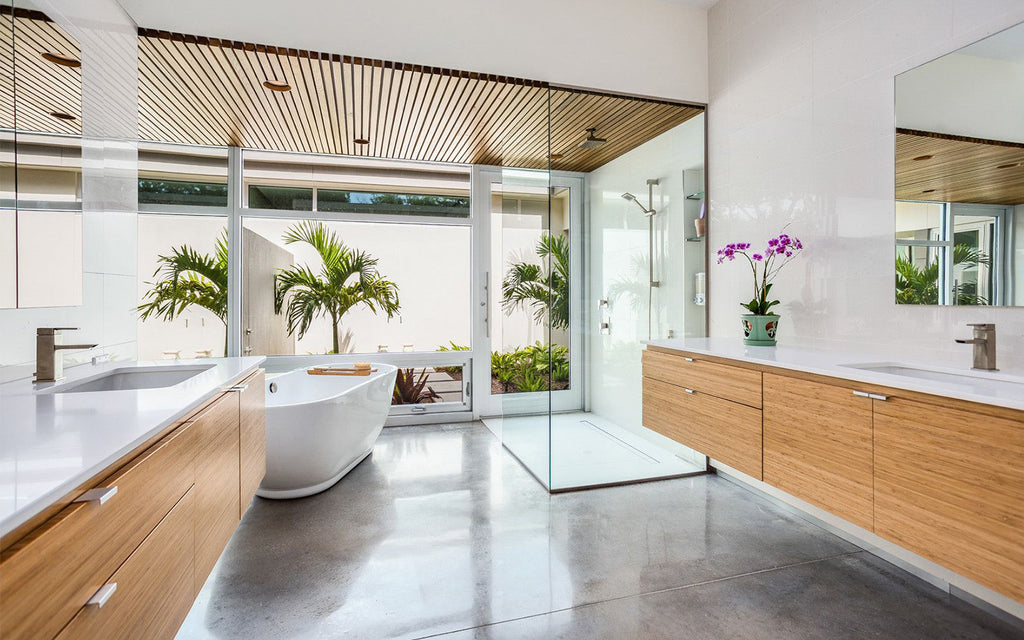 The bathroom is more than a space to get ready. It's a retreat, the one place no one can interrupt or bother you. If the vibe in yours is more functional than spa-like, we have some design tips to help you turn that around.
Color: Opt for a soft, muted color palette that evokes relaxation, especially if the colors have strong associations with places that help you unwind. They can be beach-inspired, with dusky pinks, peaches and blues, or they can draw from your last mountain hike with sage greens, soft grays and punches of pale yellows and pinks.
Lighting: A well-lit bathroom is essential for getting ready in the morning. But when it's time to relax and get some self-care, include a lighting element that emits a soft glow. Chandeliers and dimmer switches are two options that let you set the right mood.
Foliage: There's nothing quite like a big pop of green from not one plant but several to soften the look of a room, freshen the air and you'll feel like you've stepped into an oasis.
Accessories: The right accessories can add polish and style to your bathroom. It's even better when they can offer a sleek solution to everyday routines. Because if they're not a joy to use, having them defeats the purpose of making the bath into a spa-like retreat!
The CLEVER Triple Shower Dispenser brings spa-like elegance and ease to every shower.