5 Renter-Friendly Bathroom Upgrade Ideas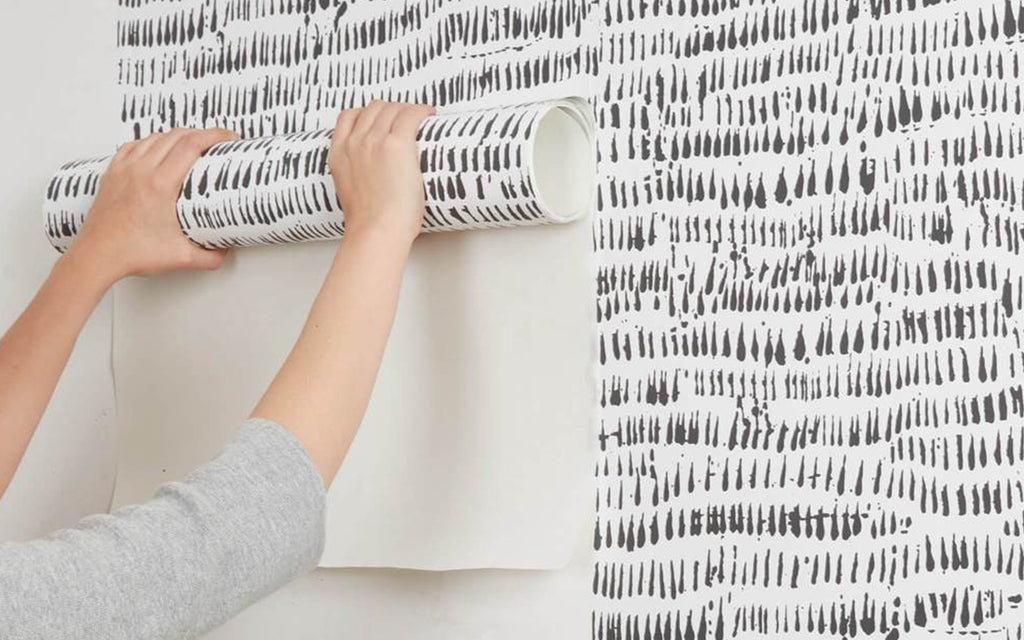 Whether you're a new or seasoned renter, there's no denying that decorating a space you don't own is a bit challenging. It can be particularly difficult to update a bathroom without the ability to slap on a fresh coat of paint or re-tile. That being said, just because it's difficult, doesn't mean it's impossible. With a little bit of creativity and a DIY attitude, homeowners and renters alike can enjoy the bliss of a freshly upgraded space!
Clean Up the Grout: Nothing says "grunge" quite like dirty bathroom grout. The good news is, a bit of elbow grease and baking soda or bleach will usually freshen things right up. However, if you've scrubbed and scrubbed and your shower still looks drab, you may want to consider re-caulking. Don't worry it's not as daunting as it sounds. Re-caulking involves stripping the existing caulk with a utility knife, cleaning grout lines, taping off grout lines, and re-caulking with a caulk gun. You'd be surprised just how much of a difference a fresh coat of caulking can make in an old bathroom – it is 100% worth the effort.
Swap Out the Lighting: Another easy fix that doesn't require your landlord's permission is to swap out the light fixtures in your bathroom. Installing a modern light fixture will transform the design of the space while also providing more light. Since we're always searching for better lighting in the bathroom, this is one of our favourite renter-friendly bathroom upgrades. For wall-mounted lighting, you can't go wrong with mixed metal globe vanity lights. While it may seem like a small change, lighting can transform your bathroom from dark and dingy to light and airy in no time at all.
Install Temporary Wallpaper: It sounds too good to be true, but we promise it's not! There are loads of temporary wallpapers on the market that are specifically designed with renters in mind. So, if your bathroom walls are looking a bit dull or the colour isn't your taste, temporary wallpaper may be your new best friend. Installing a feature wall or surround wallpaper will make a statement like very few renter-friendly updates will. Just make sure that the wallpaper you select is temporary and suited for humid environments. If you're worried you don't have the DIY skills for wallpaper installation, think again. Anyone can tackle this DIY-project, especially with these handy tips.
Update Your Accessories: Typically, accessories should be used to complement the existing design of your space. However, if you're not digging the vibe of your bathroom, you can use accessories to transform it. The key is to add design without the clutter. Try to select stylish accessories with a purpose, like a sleek towel stand or toilet caddy. These items will add modern flair while also serving important functions, rather than simply taking up space.
Splurge on a Statement Piece: Since a bathroom remodel isn't possible while renting, we recommend splurging on a statement piece that can travel with you. Adding a statement piece can anchor the room and make it feel more like home. Consider an oversized vintage Moroccan rug that provides colour, style, and function. Or, swap out your existing mirror with an ornate one that you can take with you when you move out. Take a quick survey of your bathroom and consider which items can be temporarily replaced by more stylish items and you'll be well on your way to a more personalized, stylish bathroom.
Just because you're renting, doesn't mean you have to sacrifice on style (well not entirely anyway). With these tips, a bit of creativity, and some elbow grease you can transform your bathroom from drab to fab – no mortgage required.