5 Hotel-Inspired Design Elements for Dream Bathroom Renovation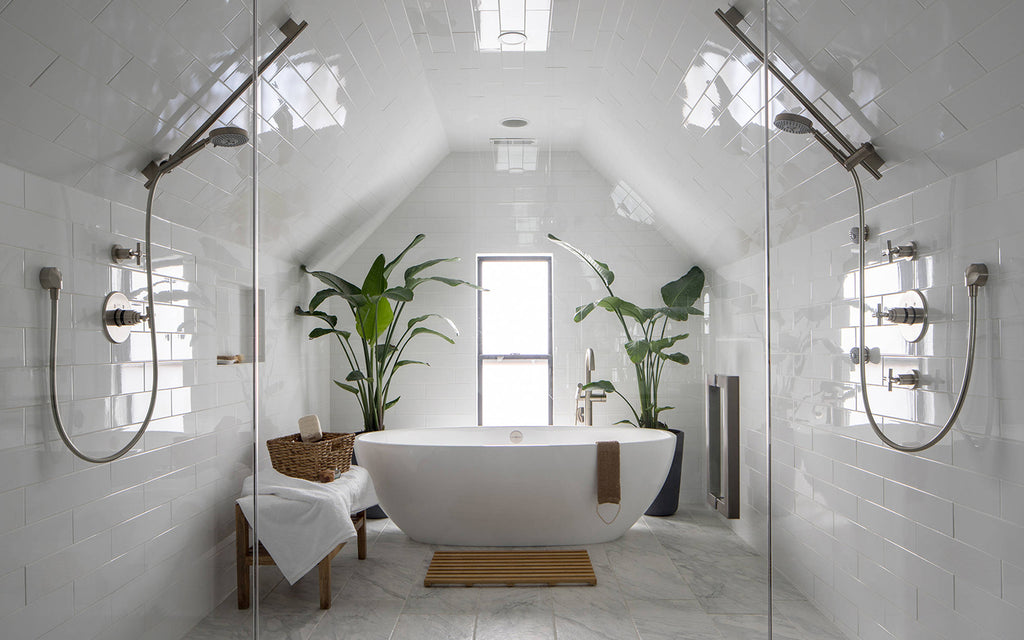 While it may be difficult to remember the last time we had the pleasure of escaping the daily grind to relax in a hotel, hotel bathrooms tend to be anything but forgettable. So, why not gather up all that inspiration and apply it to your next bathroom remodel? We've compiled a few of our favourite hotel-inspired design elements so all you have to do is add a dash of your personal style and get to work planning the bathroom escape of your dreams!

Quality Materials: Nothing says luxury quite like the sheen of impeccably polished glass and shiny marble floors. While these top-of-the-line materials may cost you more upfront, we are of the opinion that they'll never go out of style. So, if you have the budget to buy quality materials, go for it — we promise you won't regret it.

Wet Rooms: Wet rooms are a common design element in bathrooms all across Europe but have yet to fully catch on in North America. However, some hotels have implemented them as a stylish and easy-to-clean design concept. For those unfamiliar with a wet room, it's when a shower and tub are in one big space together. Think giant glassed-in shower (like, really giant) with floor-to-ceiling tile, and a free-standing tub. Not only does combining the shower and tub into one space create a modern, show-stopping statement, but it also makes cleaning up easier than ever! All you have to do is rinse everything down and you're good to go!

Floating Vanities: While floating vanities may not be the most practical (in terms of storage space) we absolutely love their modern and minimalistic vibes. If you also love the idea of a floating vanity but need a bit more space, consider placing a couple of wicker baskets underneath for towel and toiletry storage. This way you get the best of both worlds, a minimalistic floating vanity and a stylish storage solution for your many bathroom necessities.

Bold Colours and Patterns: It's no secret that hotels employ the best interior designers who know how to effortlessly mix bold colours and patterns for a massive impact. And while we admit this may be a bit of a reach for those of us who didn't go to design school, mixing pattern and colour can give your bathroom the 'WOW' factor it's been missing. If you're a bit apprehensive about trying this trend out in your home, keep it simple. Choose the material you like best (like subway tile) but try out an unexpected colour. We love the way a bold blue subway tile pairs with the sleek modern elements of a black grid shower.

Contemporary Lighting: One of the key differentiators between household and hotel bathrooms is in the fixtures. Most households have generic or builder-grade fixtures, while hotels always go the extra mile with their lighting. It's what gives their hotel lobbies (and bathrooms) that extra err of elegance —sort of like adding jewelry to an outfit. Try adding some bling (and extra light) to your bathroom for that extra oomph it's been missing.

Although it may be a minute before we are able to plan our next vacation, with these design elements it's entirely possible to create the luxurious and stylish vibes of a boutique hotel in our very own bathrooms — figuring out how to get daily housekeeping and room service, on the other hand, is up to you.