4 Tips for Organizing Bathroom Cabinets with No Drawers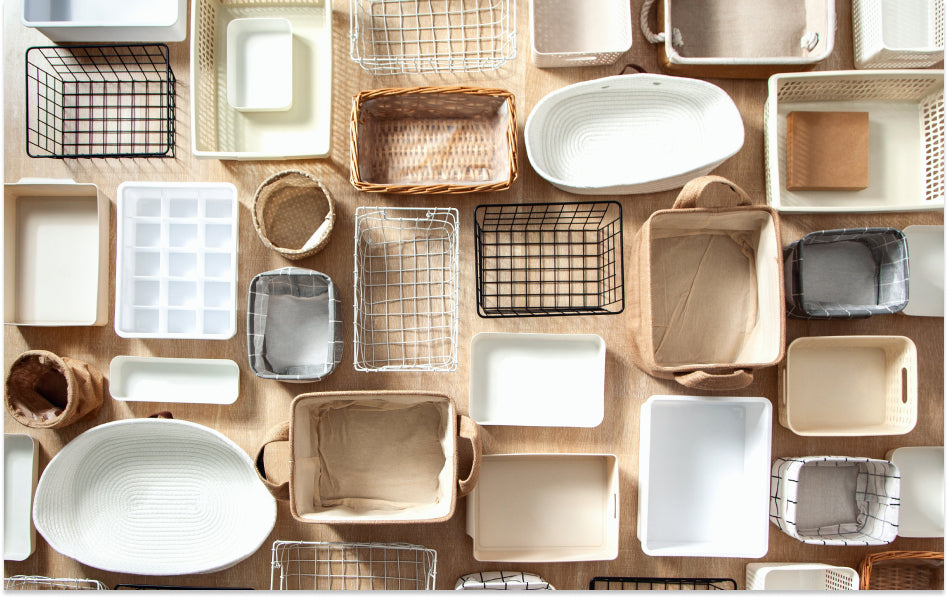 If you've ever watched an episode of virtually any series on HGTV, you've likely heard both realtors and contractors tell homeowners that they can't have everything they want — and it's absolutely true. Whether you have millions to spend or a more modest budget, most properties won't check every item on your wish list, which is why choosing a home always involves a bit of compromise. Since luxuriously large bathrooms in prime locations are hard to come by, we're often forced to compromise on our precious bathroom space. So, if like many city dwellers, you're dealing with a tiny bathroom without even a single drawer, these tips will help turn your chaotic bathroom cabinets into the organized space you desperately need.
Install Pull-Out Organizers: Anyone without bathroom drawers will tell you that the biggest struggle is accessibility, especially when it comes to items way at the back of the cabinet. Although it's certainly possible to replace your cabinets with drawers, that takes time and money many of us don't have. Fortunately, you can create the same drawer-like function, with stackable pull-out wire organizers. You might even find that the varying sizes make it easier to stay organized compared to traditional drawers that swallow up your products in one large space.
We recommend picking up a few different sizes to create separate spaces for all your products and tools. For instance, one side of the cabinet could be filled with your beauty supplies with one drawer for makeup, another for skin care, and a third for clean facecloths and reusable makeup wipes. On the other side, you can keep more generic bathroom items like toilet paper, cleaners, and hand towels. Giving your products a dedicated zone not only keeps your cabinets tidier but also saves you valuable time finding your bathroom essentials each day — and we all know just how precious an extra five minutes can be in the morning.
Optimize Vertical Space Under Your Sink: Without drawers, it can also be difficult to utilize the entirety of your cabinets, and the awkwardly shaped piping can make this even more challenging. If like us, you want to utilize every square inch of this precious real estate, you may want to consider installing a shelf to separate the space. Now, if you're also like us and don't have the power tools to create a custom shelf around your plumbing, tiered free-standing shelving will work just as well. In fact, a tiered corner caddy can be even more useful than regular shelves as it creates valuable storage out of a space that would otherwise be unusable.
Another great way to utilize the vertical space is with a two-tiered bathroom caddy. While there are options that roll out like the organizers above, we personally prefer portable options with a handle for the convenience of taking cleaning products from room to room. Whichever option you prefer, selecting a tiered product will help you make the most of every square inch of space of your cabinetry — allowing your counter to stay clutter-free (at least in theory).
Utilize Your Cabinet Doors: The inside of your cabinet doors is without a doubt the most under-utilized space in your bathroom. And that's a missed opportunity, especially for those without usable drawer storage. The flat surface area is the perfect place to store items that are otherwise tricky to store. Let's take your hair styling tools as the first example. With a mounted styling tool organizer and/or a few adhesive hooks, you can conveniently store and cool your hair tools without taking up any of your precious counter space.
 Another lesser-known way to utilize the interior of your cabinet doors is to install a magnetic knife strip. Admittedly, it sounds odd, but it's actually an ingenious way to store magnetic objects like metal tweezers, nail clippers, and even bobby pins. Add a couple of adhesive acrylic holders for your nail polish and you'll have an organized manicure station in a previously unusable space.
Create Separation with Baskets and Trays: For family bathrooms that require easy accessibility for children, baskets and trays might be your best option. By selecting trays or baskets in different colours for each family member, even your youngest kiddos will be able to easily identify their own items and might even be persuaded to put them back after use. Just be sure to store any dangerous products out of reach so your children don't accidentally get into something they shouldn't while accessing their bathroom basket.
While bathroom cabinetry without drawers may not be ideal for storage or accessibility, with the right products you can make it work just as well (if not better) — so don't throw in the towel on your dream of an organized bathroom just yet!