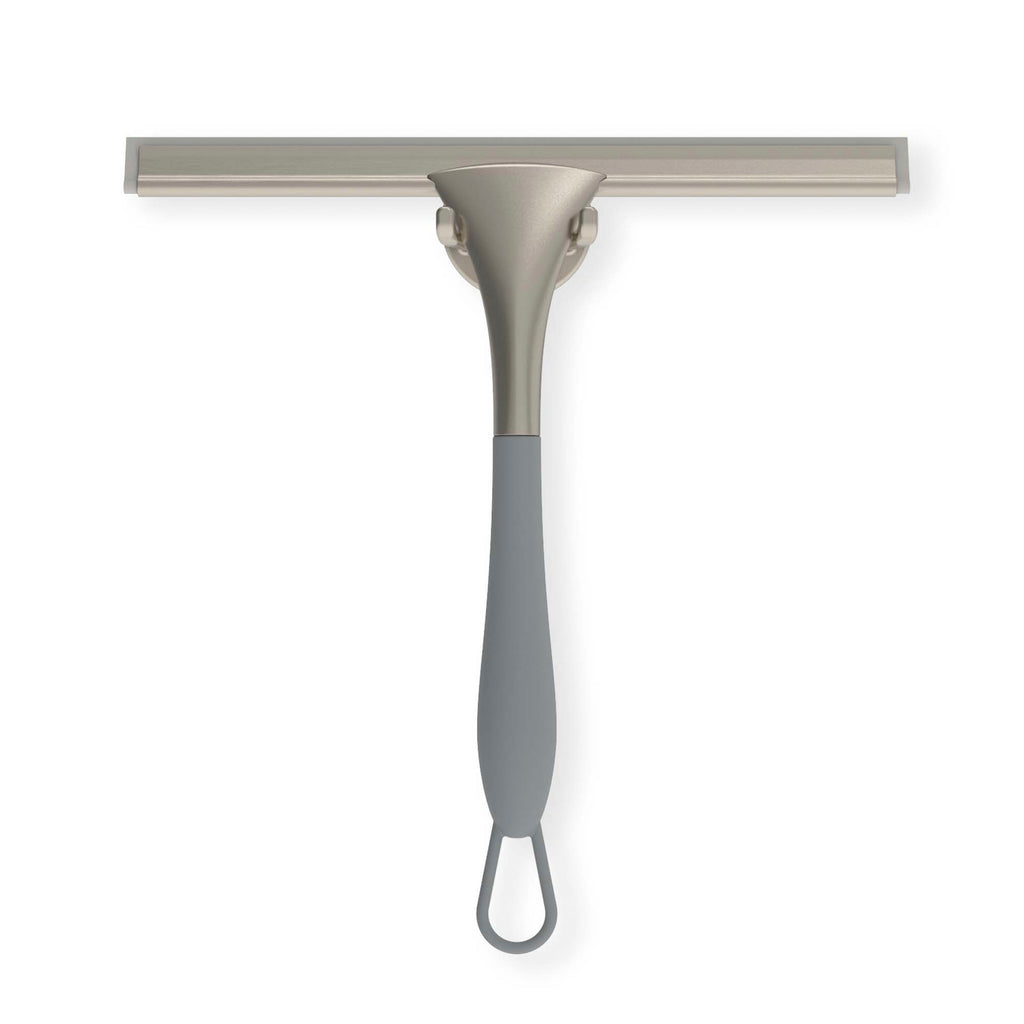 SOFT GRIP Shower Squeegee
---
Clean, spotless showers are made easy with the SOFT GRIP Shower Squeegee. Make your shower glass sparkle and prevent water spots or mildew buildup by swiping your walls clean after every shower. The 10-inch wide, genuine rubber blade and ergonomic comfort grip handle, makes each swipe quick and effortless for that streak-free shine! With its convenient loop-end handle, there are numerous options of where you can store SOFT GRIP, like from your existing shower caddy, or simply hang it on the BONUS double hook included in an area of your shower that best suits your needs. 


Features & Benefits
Durable and ergonomic comfort grip silicone handle with a strong, solid core
Brushed stainless steel blade holder with 10" rubber blade
Prevents accumulation of mildew and eliminates water spots
Convenient hanging loop for easy storage
BONUS easy-mount tape hook for additional storage options
Rust proof


Dimensions (w x d x h): 10" x 1.13" x 10.13" 
Weight: 0.57 lbs (0.3 kg)