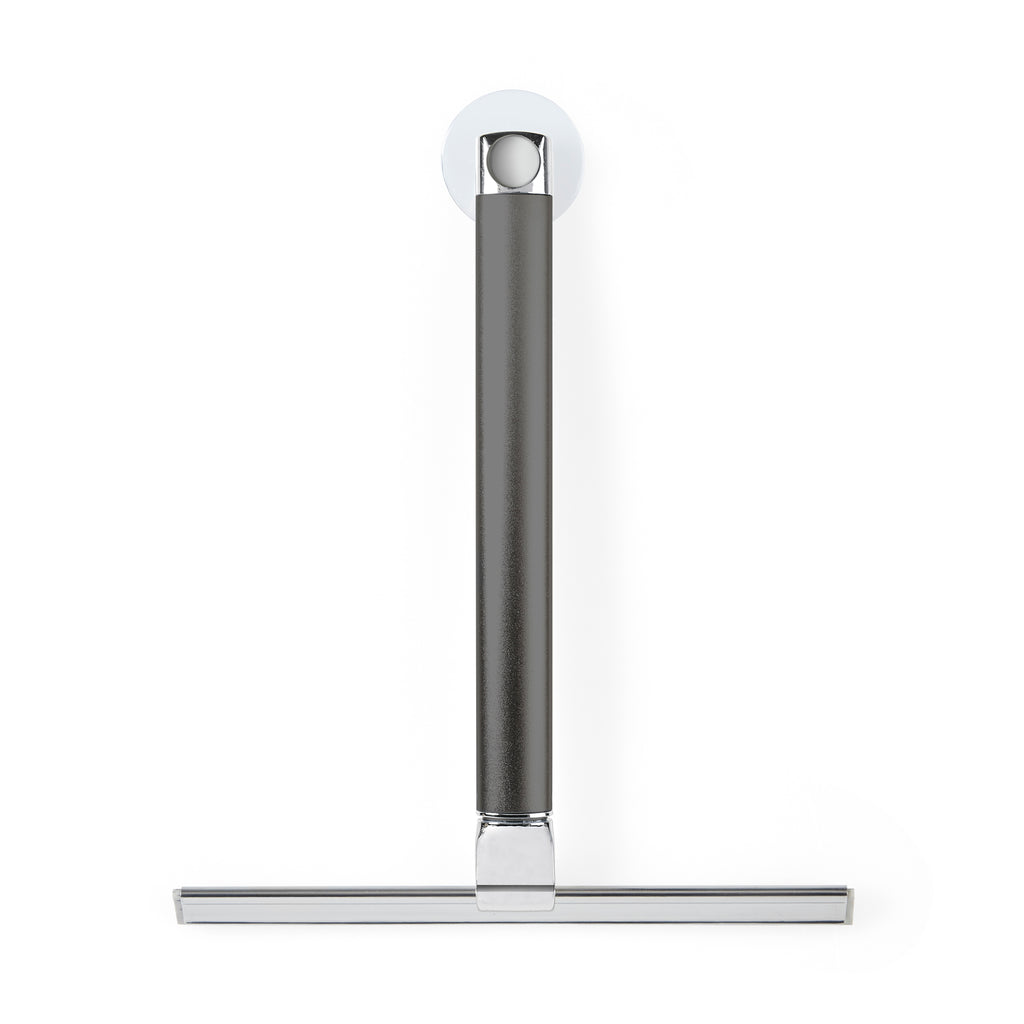 ALTO Extendable Squeegee
---
It is well known that shower glass should be swiped clean after every shower to preserve its sparkling appearance. Frameless shower enclosures with floor-to-ceiling tile are the hottest must-have luxury for a bright and sophisticated space. With higher standard ceiling heights, it is now becoming difficult to reach the very top of glass shower doors and enclosures. The ALTO Extendable Shower Squeegee allows for the perfect cleaning experience and ensures that you won't miss a spot!


Features & Benefits
Ergonomically curved handle extends squeegee to 18"
Made of durable rust-proof aluminum
Strong, metal reinforced rubber blade holder
Prevents accumulation of mildew and eliminates water spots
Easy-hook handle with stylish chrome suction for in-shower storage
Rust and tarnish free


Dimensions (w x d x h): 10.25" x 1.62" x 14" 
Weight: 0.98 lbs