5 Design Ideas to Upgrade Even The Smallest Bathroom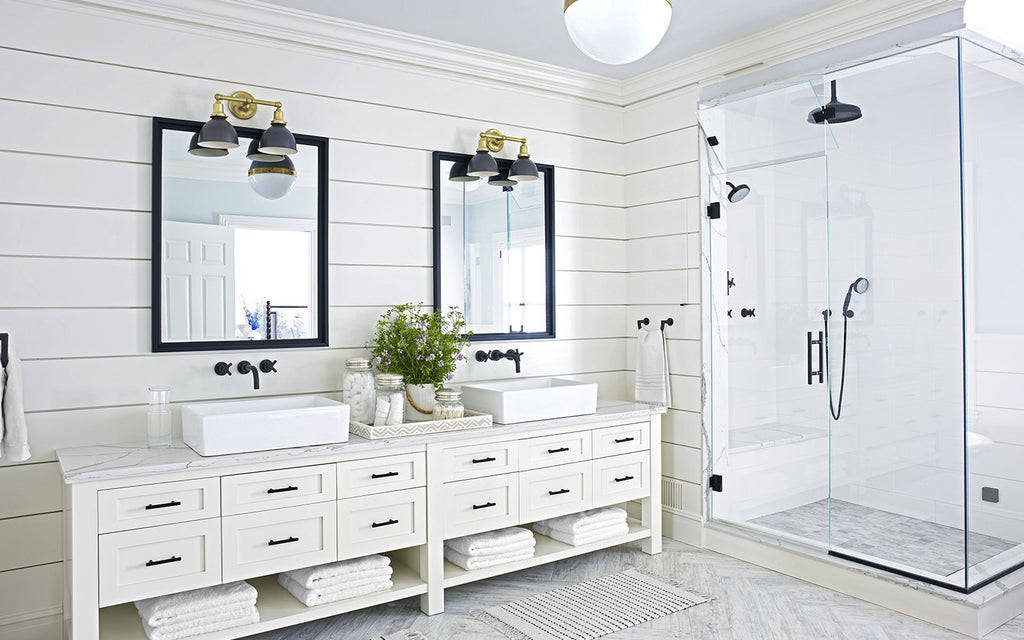 Even if your bath is small in scale, that doesn't mean you can't make a big impact design-wise. Try on some of these suggestions to upgrade your space. Whether you're looking to amp up the design of your powder room or small-sized family bath, these ideas can make your design pop.
Create a statement wall: Arranging the tile in an eye-catching pattern gives the room a focal point with a customized feel. Tip: Use smaller-sized tiles to avoid those awkward cut-to-size situations and to help maintain a consistent pattern.
Install a sun tunnel: Solutions like these give you the best of both worlds. They instantly liven up dark spaces with natural light but you don't have to give up your privacy.
Bold lighting: Pendant lights are having a moment in design-forward bathroom spaces, and positioning one or two over the vanity will instantly give it a mod look — without infringing on valuable space.       
Sprinkle in luxurious touches: You don't need a large space and a huge budget to make your bathroom stylish. Accessories like a wide rainfall showerhead, ultra-soft towels, smart speakers, a heated toilet seat and wall-mounted towel warmers all lend the bath a super luxe feel without crowding the place. Even a humidity-loving hanging fern can freshen the air and spruce up the room.
Get smart with storage: When remodeling the bath, building ledges in the shower is a sleek and functional solution to curb shower clutter. To keep all your other shower necessities organized, the FINELINE 4 Tier Shower Caddy with Mirror from Better Living gives you ample storage with four large adjustable shelves.
Great things come in small packages, and with the help of these design ideas, you can take your efficient-sized space to the next level.